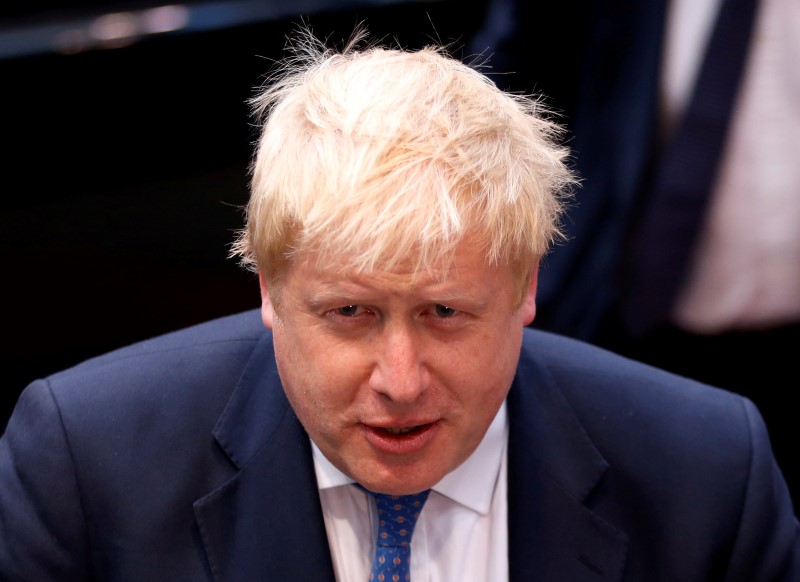 © Reuters. Boris Johnson Is Heading for a Majority, Labour and Tory Officials Say
(Bloomberg) -- Boris Johnson is heading for a clear victory in next week's U.K. general election, according to senior officials in both his ruling Conservative Party and the main opposition Labour Party.
Speaking on condition of anonymity, a group of five senior figures drawn from the two biggest parties said Johnson's campaign promise to "get Brexit done" was winning ground in the Labour heartlands in northern England. The officials are familiar with the high-level discussions within their parties about the potential outcome.
Corbyn Says Johnson Misleading on Brexit Deal Impact: U.K. Votes
That looks likely to result in a Tory majority of between 20 and 35 seats in the House of Commons, officials from both parties said. All Conservative candidates have pledged to vote for Johnson's Brexit deal, meaning even a small majority would in theory ensure the U.K. completes its divorce from the European Union by the Jan. 31 deadline.
With just under a week to go before the vote, the outcome is still uncertain. While Johnson is winning where he needs to, many voters have not made up their minds while others could still change their decisions on who to support, the officials said.
Original Article
©Copyrights Reuters