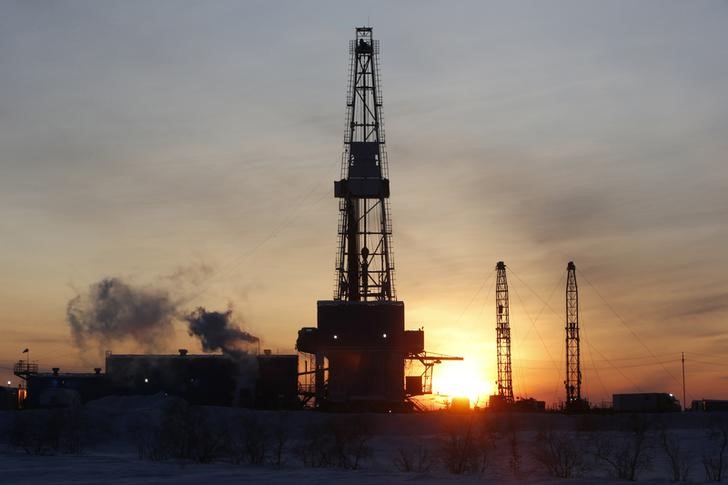 © Reuters.
Investing.com - Oil prices gained on Friday in Asia as recession fears eased somewhat following the release of better-than-expected U.S. retail sales figures.
U.S. Crude Oil WTI Futures gained 1.2% to $55.12 by 11:42 PM ET (03:42 GMT), while International Brent Oil Futures traded 0.9% higher to $58.75.
A rise in U.S. retail sales was cited as easing some concerns of a potential recession. An inversion of the U.S. bond yield, ongoing Sino-U.S. trade war and weak Chinese data sent global stocks and most risk assets down earlier this week.
U.S. retail sales rose 0.7% in July from a month earlier, data showed. Markets previously expected a rise of 0.3%.
"The robust U.S. economic data released overnight is providing some degree of comfort as it suggests a less gloomy U.S. domestic outlook and will walk back some of the more immediate recessionary concerns," Stephen Innes, managing partner at VM Markets, said in a note cited by Reuters.
Despite the gains today, traders remained cautious as trade war between China and the U.S. showed signs of a potential escalation. In a short statement released on Thursday, China said it has to take necessary counter-measures to the latest U.S. tariffs on $300 billion of Chinese goods.
Beijing said the U.S. tariffs violate a consensus reached by leaders of the two countries in an effort to resolve their disputes via negotiation.
The U.S. said early this month it would slap duties on $300 billion of Chinese goods starting Sept. 1, which would effectively cover all of China's exports to the U.S.
But President Donald Trump backed off on part of the plan on Tuesday, delaying duties on some of the items on the list such as cellphones, laptops and other consumer goods in the hope of blunting their impact on U.S. holiday sales. Tariffs will still apply to those products starting in mid-December.
Original Article